It is with great sadness that we on the Board of Directors say goodbye to Michael Cassutt, who has served as a board member since October 2010. We welcome Dr. C. Herbert Gilliland, who has been appointed to fill this Director's seat for the remainder of its term.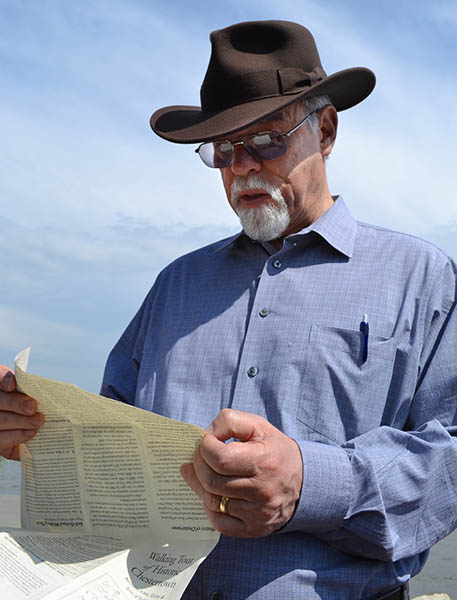 He is also a member of the board for the Robert A. Heinlein Award, given annually to a science fiction writer whose work has inspired exploration of space.
Dr. Gilliland is professor of English at the United States Naval Academy, and a retired naval reserve captain. He currently teaches courses there on topics ranging from Renaissance literature to science fiction. He particularly enjoyed teaching a special course on Robert Heinlein, a graduate of the Naval Academy and the author of Starship Troopers. (This is the first college course ever dedicated entirely to Heinlein.) Herb's scholarly work tends to be concerned with naval history. He is the author of Voyage to a Thousand Cares: Master's Mate Lawrence with the African Squadron 1844-1846, which received the North American Society for Oceanic History's John Lyman Book Award. With Robert Shenk, he co-authored the biographical Admiral Dan Gallery: The Life and Wit of a Navy Original. Although he has written many things since, Dr. Gilliland is always proud that his very first appearance in public print was a letter to John Campbell published in Astounding magazine.