Dr. C. Herbert Gilliland
Editor-in-Chief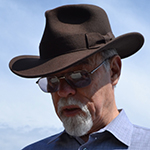 Dr. Gilliland is a retired professor of English at the United States Naval Academy, and a retired naval reserve captain. He taught courses there on topics ranging from Renaissance literature to science fiction. He particularly enjoyed teaching a special course on Robert Heinlein, a graduate of the Naval Academy and the author of Starship Troopers. (This is the first college course ever dedicated entirely to Heinlein.) Herb's scholarly work tends to be concerned with naval history. He is the author of Voyage to a Thousand Cares: Master's Mate Lawrence with the African Squadron 1844-1846, which received the North American Society for Oceanic History's John Lyman Book Award. With Robert Shenk, he co-authored the biographical Admiral Dan Gallery: The Life and Wit of a Navy Original. Although he has written many things since, Dr. Gilliland is always proud that his very first appearance in public print was a letter to John Campbell published in Astounding magazine. He is also a member of the board for the Robert A. Heinlein Award, given annually to a science fiction writer whose work has inspired exploration of space. Dr. Gilliland was appointed by the board to fill a vacancy in 2015, and elected by the membership to a three year term later in 2015. He was re-elected to a second three year term in 2018, and chosen by the Board of Directors to be Vice President – Secretary in the same year. He was appointed Chair of the Academic Committee and Editor-in-Chief of The Heinlein Journal in 2020.
Mark Bult
Managing Editor & Designer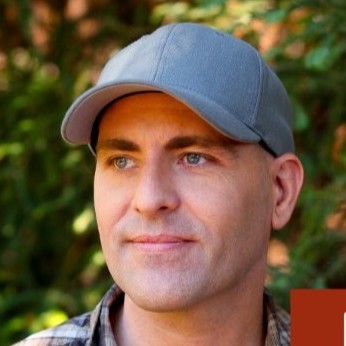 Mark Bult has been a professional designer since the 1980s, starting in the pre-Web era creating newspapers and catalogs to logos and stationery systems. At the dawn of the Web in the 1990s, he learned front-end coding and information architecture, enabling him to later redesign some of the Internet's largest sites, such as Download.com. In his 30-plus-year career he's worked with nonprofits, huge multinationals, and tiny startups. With a background in journalism and expertise in copy editing, typography, and AP style, he's an ideal complement to a publication like the Journal.
Bult was introduced to Heinlein's writing in the 7th grade when a classmate said, "You like science fiction? You'd probably like this," and handed him Red Planet. He went home and read it and was hooked; the library was his next stop, in search of more. In adulthood he has continued to re-read RAH, and has in recent years become an avid collector of all things RAH. "I may not be the most scholarly reader of his works, but I am likely one of the more completist-oriented collectors."
Past editors
Editor-in-Chief, 2019: Dr. Marie Guthrie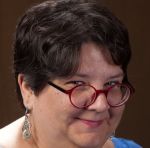 Marie Guthrie was awarded her doctorate in English from the University of KY, where she wrote the first dissertation on science fiction author Robert A. Heinlein (with Virginia Heinlein's gracious assistance and blessings). Dr. Guthrie is a Returned Peace Corps Volunteer (Moldova, 2003-2005) whose travels have taken her to 24 countries, 45 US states, and 2 US territories (so far). She was active in Bowling Green, Kentucky's local theatre scene as an actor and stage manager until she moved to the USVI last August. An avid SCUBA diver, she regularly dives The Wall at Cane Bay in St. Croix.
Founding Editor: William H. Patterson, Jr.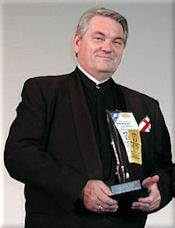 The author of the two volume Heinlein biography, and first official Heinlein Scholar, Bill Patterson was a personal friend to many in the Heinlein literary and science fiction world. Bill passed away on April 21st, 2014, only a month away from seeing the completed publication of the final volume of his master-work, the comprehensive biography of Robert A. Heinlein, In Dialogue with His Century: Volume 2, 1948-1988: The Man Who Learned Better, released in June 2014 from Tor.
With Virginia Heinlein, Bill Patterson was one of the founders of the Heinlein Society, and served as first president. He also published the outstanding magazine of Heinlein scholarship, The Heinlein Journal.