In October 2016 the Heinlein Society Board of Directors created a special standing committee called the "Board of Advisors". Members of this committee, if not paying members in their own right, are honorary members of the Society. Advisory status is confirmed each year by the Board of Directors.
The committee's purpose is to advocate for THS through in-person and social media opportunities, and to advise the THS Board of Directors on major issues before the Board including its mission, vision, and individual objectives or programs.
Advisors will be drawn from respected members of the Science Fiction professional field of writers, artists, editors, and publishers as well as the scientific community, or other professions as the Board sees fit.
Our 2022 Board of Advisors:
Joe Haldeman
Mr. Haldeman was born in Oklahoma in 1943, received a Bachelor of Science in astronomy from the University of Maryland in 1967, and was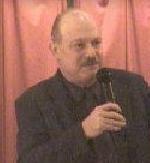 shortly thereafter drafted into the U.S. Army, where he served as a combat engineer in the Central Highlands of Viet Nam as a member of the 1/22 Airmobile Bn, 4th Infantry Division, and received a Purple Heart for wounds incurred in action in 1968. After his military service, Joe enrolled at the University of Maryland for graduate studies in math and computer sciences, but dropped out to write full- time. His numerous novels, short stories, poetry, and theatrical adaptations have won substantial recognition, including the Hugo, Nebula, Ditmar, Galaxy, Campbell and Rhysling Awards, among others. Adjunct Professor Haldeman teaches writing every fall semester at the Massachusetts Institute of Technology, and has taught elsewhere. Joe has served on the Board of Advisors of the National Space Society, as Science Fiction Writers of America's Treasurer for two and one-half years; as Chairman of their Grievance Committee for 18 months and as their President in 1992-1994. Elected a Director of the Heinlein Society by the Board in August 2003, he was re-elected by the membership several times, most recently in 2019. He resigned as a Director in 2020 and was unanimously appointed as an Advisor. He is married to Gay Potter Haldeman, his wife of over fifty years, and they live in Gainesville, Florida and Cambridge, Massachusetts.
Additional information concerning Mr. Haldeman may be found here: http://home.earthlink.net/~haldeman/
Charles E. Gannon
Dr. Charles E. Gannon's award-winning Caine Riordan/Terran Republic hard SF novels have a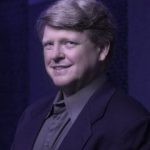 ll been Nebula finalists and national best-sellers. He also collaborates with Eric Flint in the NYT and WSJ best-selling Ring of Fire alternate history series. He also worked extensively in game design and writing, as well as being a scriptwriter and producer in New York City, where his clients included the United Nations, the World Health Organization, and PBS.
A Distinguished Professor of English and Fulbright Senior Specialist, his book Rumors of War and Infernal Machines won the 2006 American Library Association Choice Award for Outstanding Book. He is a recipient of five Fulbright Fellowships and Travel Grants and has been a subject matter expert both for national media venues such as NPR and the Discovery Channel, as well as for various intelligence and defense agencies, including the Pentagon, Air Force, Army, Marines, Navy (CNO/SSG and ONR), NATO, DARPA, NRO, DHS, NASA, and several other organizations with which he signed NDAs. Learn more at charlesegannon.com .
Eric Gignac
Eric is an award-winning graphic artist and designer who is currently working on the Have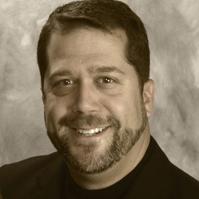 Spacesuit, Will Travel graphic novel and also adapted Citizen of the Galaxy in graphic form. Among many credits in private industry, Eric designed the mission patches for NASA's 'Expedition 20' (2009) and 'Return to Flight' (2003).
G. David Nordley
Gerald Nordley is an author and consulting astronautical engineer with degrees in physics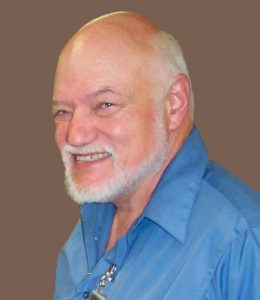 and systems management. A retired Air Force officer, Gerald worked in spacecraft orbital operations, engineering, testing and advanced spacecraft propulsion research. His last paper was "Mass Beam Propulsion: An Overview" with Adam Crowl in JBIS. Gerald is an investor in a couple of relatively new Aerospace companies and serves as Chairman of the Board for the Experimental Rocket Propulsion Society. He has also been active in CONTACT Cultures of the Imagination, an interdisciplinary space-oriented academic conference.
A writer of fiction and nonfiction, his main interest is the future of human exploration and settlement of space. As "G. David Nordley" his stories typically focus on the dramatic aspects of individual lives within the broad sweep of a plausible human future. He is a past Hugo and Nebula award nominee as well as a four-time winner of the Analog Science Fiction/Science Fact annual "AnLab" reader's poll. His last novel was To Climb a Flat Mountain, and the latest book is a collection, A World Beneath the Stars, available from Brief Candle Press or through Amazon.com. The latest new publication at this writing is "Flight of the Steam Dragon" in Steam and Dragons, from Knotted Road Press, 2017.
He and his wife Gayle, a retired Apple software engineer, live in Sunnyvale, CA. They have three children and a grandchild. See more at www.gdnordley.com.
Howard Rosenblatt, P.A.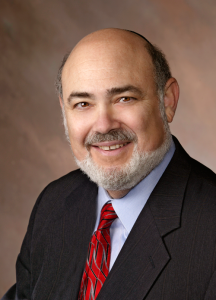 Howard is a graduate of the Levin College of Law at the University of Florida (J.D.-1981). A practicing attorney concentrating in the areas of Elder Law, Estate Planning and Probate, his firm, Howard M. Rosenblatt, P.A. is of counsel to the law firm of Bogin, Munns & Munns, P.A., a 40+ member law firm with offices all over North and Central Florida. He was recently elected President of the Florida Legal Insurance Plan, a pre-paid legal insurance company and Florida Lawyers Legal Insurance Corporation.
He has twice served as President of NAIFA-Gainesville, and also led the Estate Planning Council of North Central Florida, Congregation B'nai Israel of Gainesville, Florida and the Clara Gehan chapter of the Florida Association for Women Lawyers. I have chaired two committees of The Florida Bar. He is a past president of the Florida Lawyers Legal Insurance Corporation.
Howard is a certified Cantor and served congregations in Florida for over 30 years (until 2011). He is a Chartered Financial Consultant (1984), Chartered Life Underwriter (1977) and an Accredited Estate Planner (2015). He retired from active participation as a life insurance agent and financial planner in 2014, but continues to use those skills in his law practice. Howard was born in Jacksonville, FL and is married to Eve Ackerman with two sons, Raphi and Micah. Howard was honored as the outstanding speaker of the year for the Florida Jaycees (1984).
David Gerrold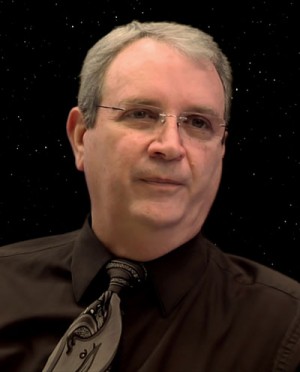 David Gerrold is the author of over 50 books, hundreds of articles and columns, and over a dozen television episodes. You probably know his work from Star Trek, Babylon 5, The Twilight Zone, Logan's Run, and others.
Among his novels you may recognize the War Against the Chtorr series and the Star Wolf books, among many others. His autobiographical tale of his son's adoption, The Martian Child, won both the Hugo and Nebula awards and was the basis for the 2007 movie of the same name. David was the 2022 Robert A. Heinlein Award recipient at Balticon 56.