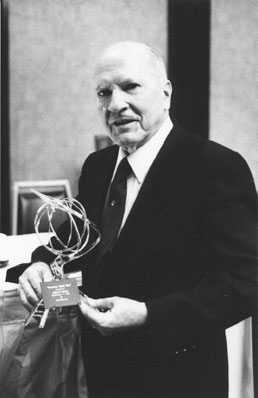 Scholarship Winners
by Mike Sheffield
This year, as expected, we received a record number of
scholarship
applications – 365. Among these we had 20 international applicants, more than in any previous year. They came from all around the globe: Bangladesh, Brazil, Canada, Germany, Greece, Ghana, Haiti, India, Israel, Kazakhstan, Morocco and India. We also note that about 80% of those who applied identify as female. There were many very fine essays, and it was particularly difficult to select only three from among our ten finalists. They are:
Charles Hanson
– This year's winner of the Dr. Yoji Kondo
Scholarship
, Charles was also our first non-U.S. winner in 2016 (from Canada), and was a finalist again in 2017. Completion of his undergraduate degree was delayed by circumstances beyond his control, so he will be attending the University of Alberta this year as a senior. His major is Mathematics, but he has a studied a range of sciences including biology, meteorology and mathematical physics. When not studying, he teaches piano and physics and volunteers at a local observatory. His goal is to pursue entry into medical school or a graduate degree in mathematical medicine.
Tulla Bee Picardi
– Tulla Bee is the Dr. Jerry Pournelle
Scholarship
winner. In the fall she will begin her freshman year at Stanford University. Her major is Neuroscience and Human Biology, on a Pre-Med track. She is active in the National Math Honor Society, National English Honor Society, Rho Kappa History Honor Society, and the Mu Alpha Theta Math Honor Society (among others) and is a lifetime member of Mensa. She scored 35 on the ACT and 1550 on the SAT. She spent four summers participating in Duke University's Talent Identification program, taking three-week intensive college courses in subjects such as Anatomy, Physiology and Medical Ethics. Her long term goal is to become a neuro-oncologist.
Samantha Townsend
– Samantha wins this year's Virginia Heinlein
Scholarship
– the "Ginny." She will be attending UNC Chapel Hill in North Carolina as a freshman in the Fall, majoring in Applied Mathematics and Statistics with a minor in Software Development. While attending high school, she began taking courses at Wake Technical Community College, and was able to complete their entire Calculus sequence. After obtaining her Bachelor's Degree, she plans to pursue both a Master's and PhD, and ultimately to start her own business in Data Analytics. Samantha's Instagram account (@stem357), on which she posts mathematical memes, has over 60,000 followers.
Our other top ten finalists are:
Catherine Anderson
Kasandra Aulenbach
Emily Black
Rachel Hetzler
Samuel Koblensky
Hannah Reilly
Erin Yuan
We wish our winners, and indeed all of the applicants, great success in their academic pursuits and in their future careers. We have no doubt that they will use their knowledge as a springboard to Pay It Forward.